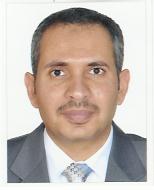 Ayman Hefnawi
Educational Leadership and Management, University of Warwick, UK
Nations at various stages of economic development seek social and economic improvements with the goal of competing in the modern global knowledge economy. Education has a vital role in achieving the development goals of societies. Research refers to a significant relationship between students' scores in international maths and science tests and the rates of economic growth for the students' countries (Farah, 2012). One of the common approaches to meeting social, economic and political challenges in reforming the national curriculum, which research considers as central to promoting change for the future of society (Pietarinen, Pyhältö, and Soini, 2017).
The top-down reform approach is the most common reform strategy, where teachers and school leaders are implementers of the changes introduced by policymakers (Fullan, 2007). However, a common issue related to the top-down reform approach is the lack of clear understanding among school staff, and other stakeholders, of the reform aims. The process of joint understanding and ownership of the curriculum is crucial in order to help the school staff translate the new curriculum into educational practice (Hargreaves et al., 2009). Further, Litchfield and Dempsey (2015, p.70) state, "The right kind of assessment can facilitate the right kind of learning". Therefore, developing the assessment mechanisms that contribute to achieving the reform objectives is important. Achieving this goal necessitates replacing the traditional objective assessment system, which mainly evaluates knowledge acquisition, by authentic assessment, that considers applying what students learned into real-life situations (Litchfield and Dempsey, 2015).
Consequently, a successful curriculum reform should be accompanied by a joint understanding of the reform objectives among all stakeholders as well as reliable assessment strategies that help evaluate the achievement of the reform objectives. The assessment data should be used as a development tool rather than to judge and blame teachers/schools.