Conference Name: BuPol London 2024– International Conference on Business, Economics & Policy, 20-21 February
Conference Dates: 20-21 February 2024
Conference Application Form: Click Here
Conference Venue: The Tomlinson Centre, Queensbridge Road, London, UK
Format: Online
Deadline for Abstract/Paper Submissions: 15 January 2024
Contact E-Mail ID: convener@eurasiaresearch.info
Organizing Scholarly Association: Social Science & Humanities Research Association (SSHRA)
SSHRA List of Members: Click Here
SSHRA President: Associate Prof. Marek Matejun, Department of Entrepreneurship and Industrial Policy, Faculty of Management, University of Lodz, Poland
Conference Language: English
Conference Themes: Business, Economics, Policy
SSHRA Previous Conferences: Click Here
(Vernacular Session, e.g., European Languages, Arabic, Bahasa, Thai, Chinese, Turkish, Japanese, Russian, will be organized for a minimum of 5 or more participants of a particular language)
(Only English language, full-length, original papers will be considered for publication in conference journals)
Online LIVE International Conference, 2nd September 2020
Theme: Social Science & Humanities
In-person conference held in April 2022 at London, UK
Venue: The Tomlinson Centre, Queensbridge Road, London
KEYNOTE SPEAKER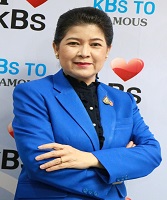 Dr. Sudaporn Sawmong
Associate Professor, Dean of King Mongkut's Institute of Technology Ladkrabang Business School (KBS), Bangkok, Thailand
Topic – The Role of Marketing in Post Pandemic Era: Four Pandemic Marketing Keys (4pks)
Assistant Prof. Dr Sudaporn Sawmong is currently serving as Dean of King Mongkut's Institute of Technology Ladkrabang Business School (KBS). She holds the MPhil and Philosophy Doctor (PhD) in international business management from the United Kingdom (UK). Working experience in the academic sectors and private sectors more than 30 years in business administration, marketing, retail and banking management. Having accomplished 50 national and 25 international papers as well as being part of several prestigious national and international journal editorial boards. She has been selected 1/251 fabulous for global educator leadership in 2019 at Mumbai India from the world congress federation. 
Linkedin: https://th.linkedin.com/in/sudaporn-sawmong-799317b6
Facebook:  https://www.facebook.com/sudaporn.sawmong?pageid=382981051891962&ftentidentifier=646809905509074&padding=0
KEYNOTE SPEAKER
Ana Sofia Saldanha
Translator (English and Spanish into Portuguese), Lecturer, Mentor (Member of the EMCC and Associate Board Member IMA), Lisbon, Portugal 
Topic: Mentoring and CPD – The Two Best Friends of Any (Engaged) Professional
Ana Sofia Saldanha is a Portuguese Professional Translator and Lecturer in Translation at University and Mentor. She is an Associate Board Member of the IMA (International Mentoring Association) and Part of the Board of Directors of APTRAD (Portuguese Translators` Association). She is interested in Mentoring. Mentoring as a Pedagogical Tool for Higher Education, Mentoring for Translators and Mentoring to Close the Gap between Universities and Future Professionals.
Linkedin: https://pt.linkedin.com/in/anasofiasaldanha
ResearchGate: https://www.researchgate.net/profile/Ana-Saldanha
Academia: https://uvigo.academia.edu/AnaSofiaSaldanha
Media Partner