Conference Name: BuPol Kuala Lumpur 2023– International Conference on Business, Economics & Policy, 04-05 May
Registrations for Online LIVE Conference on Zoom Meeting Also Open
Conference Dates: 04-05 May 2023
Conference Venue: Hotel Capitol, Bukit Bintang, Kuala Lumpur, Malaysia
Conference Format: Hybrid (Both Online and In-Person)
Deadline for Abstract/Paper Submissions: 15 April 2023
Conference Application Form: Click Here
Contact E-Mail ID: convener@eurasiaresearch.info
Organizing Scholarly Association: Social Science & Humanities Research Association (SSHRA)
SSHRA List of Members: Click Here
SSHRA President: Associate Prof. Marek Matejun, Department of Entrepreneurship and Industrial Policy, Faculty of Management, University of Lodz, Poland
SSHRA Previous Conferences: Click Here
Conference Language: English
Conference Themes: Business, Economics, Law, Policy
(Vernacular Session, e.g., European Languages, Arabic, Bahasa, Thai, Chinese, Turkish, Japanese, Russian, will be organized for a minimum of 5 or more participants of a particular language)
(Only English language, full-length, original papers will be considered for publication in conference journals)
Online International Conference, 26th August 2021
Theme: Social Science and Humanities
In-person conference held in April 2022 at London, UK
Venue: The Tomlinson Centre, Queensbridge Road, London
KEYNOTE SPEAKER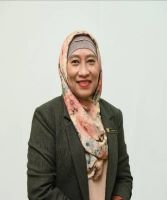 Assoc. Professor Dr. Noor Hasmini Abd Ghani
Ph.D., Faculty of Entrepreneurship and Business, Universiti Malaysia Kelantan Kampus Kota, Kota Bharu Kelantan, Malaysia
Topic: Consumer Brand Relation (CBR) in SMEs: Ignoring Brand Hate, Inspiring Brand Love!
Dr. Noor Hasmini is Assoc. Professor of Marketing at the Universiti Malaysia Kelantan (UMK), Malaysia. She's formerly the Assoc. Professor of Marketing at Universiti Utara Malaysia (UUM), Malaysia (2000-2017). Her main research interest is concerned with the branding context. In relation, she's also interested in the area of relationship marketing/CRM, market orientation, market segmentation, and service marketing. Part of her publications has appeared in Young Consumers, the Academy of Strategic Management Journal, Research, and others. She's actively involved in the supervision of Ph.D., DBA, and MBA students. Besides, she's also active as a trainer in the context of Branding, Service Quality, customer profiling, and segmentation and marketing plan development.
Profile Links:
https://www.researchgate.net/profile/Noor_Hasmini_Abdghani
https://scholar.google.com/citations?user=hgNs4FsAAAAJ&hl=en
KEYNOTE SPEAKER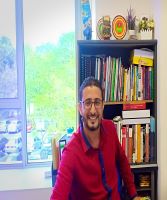 Dr. Abdelhak Senadjki
Assistant Professor of Economics at the Faculty of Business and Finance, Universiti Tunku Abdul Rahman (UTAR), Malaysia
Topic: "Developing Future Environment, Social, and Governance (ESG) Leaders: The Role of Higher-Edge and Industry"
Dr. Abdelhak Senadjki is an Assistant Professor of Economics at the Faculty of Business and Finance, Universiti Tunku Abdul Rahman (UTAR), Malaysia. He obtained his PhD from Universiti Sains Malaysia (USM) in 2013 with a thesis title 'Vulnerability to Poverty: A Study of Rural Population in Kelantan and Terengganu, Malaysia'. He received his Masters of Economic Management in 2008 from the same Universiti and Bachelor Degree of Economics in 2003 from University of Algiers. He was awarded the USM fellowship from 2010 to 2013 and has served as an academic researcher for that period. His research interests include Energy Economics, Economic Development focusing on the issues of Income Inequalities, Poverty and Vulnerability, Poverty in Islamic Economics, Risks, Risk Management and Coping Strategies, Housing, Elderly and Social Protection. Dr. Abdelhak Senadjki has published widely in various local and international refereed journals; Scopus, chapters in book and research papers on the issues of poverty, vulnerability and social protection, housing bubbles, youth and technology, elderly, CO2 emissions, natural disasters, economic growth, organizational culture, employee creativity, innovation and others . He is a member of the Advisory Board for the Market Forces Journal and reviewer for a number of refereed journals such as the Journal of Islamic Accounting and Business Research, Journal of Development Career, International Journal of Social Economics, Cogent Economics and Finance, Equilibrium. Quarterly Journal of Economics and Economic Policy, Journal of Environment, Society And Space (IJESS), Quarterly Journal of Econometrics Research, International Journal of Islamic and Middle Eastern Finance and Management, and others.
Profile weblink:
Media Partner
EIN Presswire has a distribution "foot-print" that includes millions of users of our EIN Newsdesk media monitoring services. We also maintain one of the world's leading media directories providing us with up-to-date contacts for media in every country and U.S. state. Further distribution is achieved via RSS, email, partner websites, and social media. We are both a destination (EIN Newsdesk) and a distributor (EIN Presswire) for news. In one place you can distribute your news to the targeted audiences you select and monitor news on that topic published by thousands of worldwide sources. For more information or to try us FREE, please visit www.einpresswire.com/free